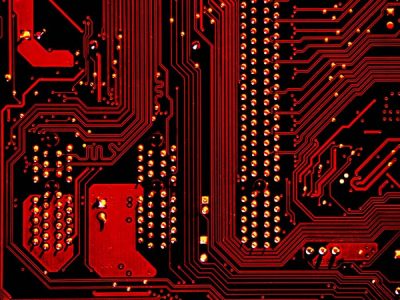 Artificial Intelligence: Streamlining Processes
The age old typical "in office" environment of work changed overnight due to the Covid-19 pandemic. Organisations were forced to reorganise and give out options of work from home to employees, who were provided with hardware so the work could continue in spite of the challenges. Adapting to the "new normal" became the only way businesses could deal with the rapidly evolving situation.
Automation and Artificial Intelligence (AI) played an important role in defining the new work environment. AI makes it possible for machines to adjust to inputs and perform human-like tasks. In other words, AI converts data into a focussed task. Apple's Siri, Google Now, Amazon's Alexa, and Microsoft's Cortana are examples of AI digital assistants that help users perform various tasks, from checking weather details to sending commands to another app. Many of the daily routine actions and smart things we are able to do via our smartphones– getting alerts on bills due, getting accurate results via Google search– are AI enabled.
AI and data tools help companies to efficiently manage employees remotely. AI-powered chatbots allow employees to communicate easily to get issues resolved. For example, a remote worker needs to simply share his/her IT problem with the chatbot and the chatbot routes the request accordingly. The chatbot will even give out request and share status if prompted. AI tools also use information through data to provide performance reviews that indicate employees' strengths and weaknesses.
The government has been vocal about its intention to mainstream AI applications for social good, and the potential roadmap of using AI to lead social change, inclusion and empowerment. Speaking at the Responsible AI for Social Empowerment (RAISE) 2020 summit, that started on October 5, Prime Minister Narendra Modi said that, he wants India to become a global hub for AI (https://www.livemint.com/news/india/want-india-to-become-global-hub-for-artificial-intelligence-pm-modi-11601912327145.html).
AI and data collection go hand in hand as AI uses data inputs to complete its tasks. Stressing on the importance of these tools, Reliance Industries Ltd (RIL) chairman Mukesh Ambani, at the RAISE 2020 summit, said data is a vital national resource that will act as raw material for AI-led development. "In the past, nations have competed on physical capital, financial capital, human capital and intellectual capital. But, in the coming decades, nations will increasingly compete on digital capital," he said (https://www.livemint.com/news/india/artificial-intelligence-indispensable-to-india-s-tryst-with-digital-destiny-mukesh-ambani-11601907367162.html).
The government's policy think tank NITI Aayog sees five sectors that will benefit the most from AI in solving societal needs:
* Healthcare: increased access and affordability of quality healthcare
* Agriculture: enhanced farmers' income, increased farm productivity and reduction of wastage
* Education: improved access and quality of education
* Smart Cities and Infrastructure: efficient and connectivity for the burgeoning urban population, and
* Smart Mobility and Transportation: smarter and safer modes of transportation and better traffic and congestion problems.
China has already demonstrated the use of AI in controlling the spread of Covid-( https://www.geospatialworld.net/article/the-sino-approach-use-of-technology-to-combat-covid-19/). In the health sector, AI can be used for population surveillance, by monitoring early signals and migration, that's so important in dealing with viral cases (https://www.oecd.org/coronavirus/policy-responses/using-artificial-intelligence-to-help-combat-covid-19-ae4c5c21/) and in diagnostics (for example, pneumonia can be diagnosed from analysis of a CT scan), besides other such activities where data can be culled out.
AI is the next generation technology that can no longer be ignored in view of its time-saving advantages. AI may lead to some job losses initially, but gradually, in new age environments, humans and AI will work together to learn and improve over time to create a hybrid workplace. When computers were first being deployed on a large scale in India in the 1990s, there was fear of job losses. However, over time, they resulted in higher productivity, more job creation and better economic growth.