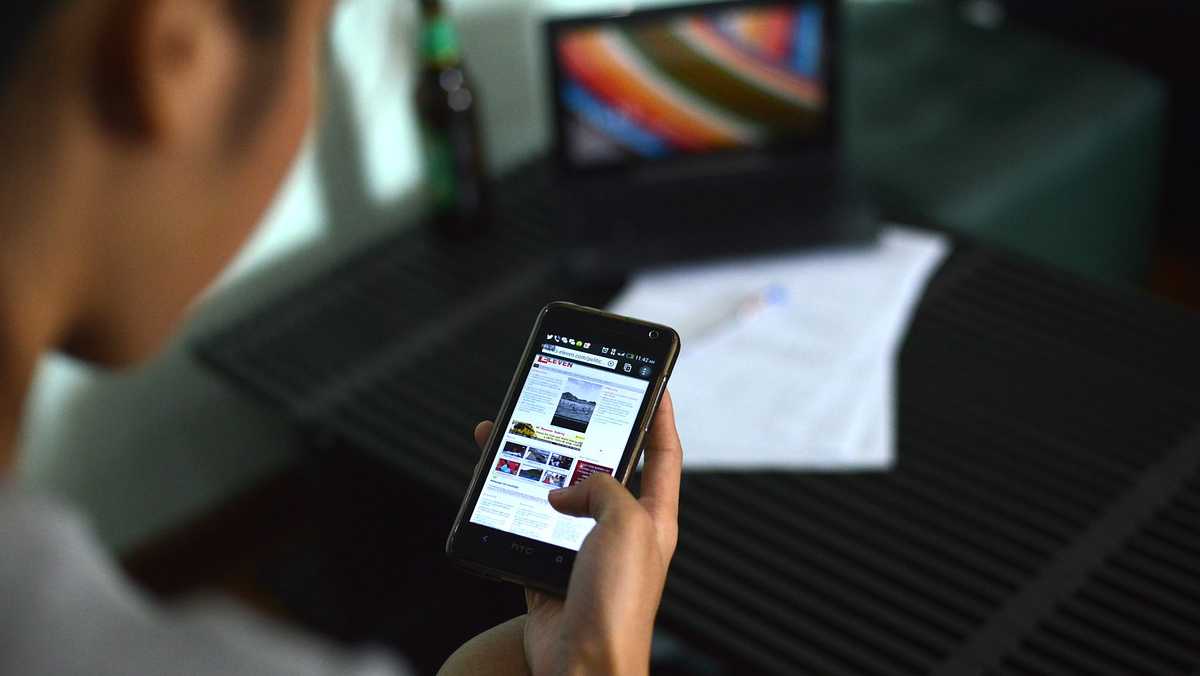 Tackling threats of Fake News and Cyber Propaganda from Social Media
Development does not always augur good tidings. At least 28 people have been lynched since May 2018 due to rumours circulated on social media. The messaging app WhatsApp has been used as a platform to spread hate and fake news. The less-privileged are targeted. What is startling in recent cases of lynching and mob violence is the speed of rumour and the brutality of violence. Is this a democracy or a mobocracy? What's even more macabre is that the ensuing violence is then consumed through a selfie. Newspapers report daily on online sexual abuse of women and children and online financial fraud. RISHI RANJAN KALA highlights some of the government plans to check this menace.
According to the National Crime Records Bureau (NCRB), 9,622, 11,592 and 12,317 cybercrime cases were registered during the years 2014, 2015 and 2016 respectively.
The NCRB's data stated that 4,4546 cases of cybercrimes were registered in 2019 as compared to 28,248 in 2018. The data showed in 60.4 percent of cases, registered fraud was the motive followed by sexual exploitation (5.1%) and causing disrepute (4.2%).
The highest number of cybercrime cases were registered in Karnataka (12,020) followed by Uttar Pradesh (11,416), Maharashtra (4,967), Telangana (2,691) and Assam (2,231). Among the Union Territories, Delhi alone accounted for 78 percent of cybercrimes.
These include cases registered under the Information Technology (IT) Act, 2000 and related sections of the Indian Penal Code and Special and Local Laws involving computers as a medium/target. The judiciary has taken note of the need for stringent laws to check online hate and violence. The government has responded with some steps to check cybercrime. Some of these are:
National Critical Information Infrastructure Protection Centre (NCIIPC) as per the provisions of Section 70A of the IT Act, 2000 has been set up for the protection of critical information infrastructure.
The Indian Computer Emergency Response Team (CERT-In) issues alerts and advisories regarding cyber threats and counter-measures. CERT-In has published guidelines for securing IT infrastructure. It's available on certin.org.in
The National Cyber Coordination Centre (NCCC) generates the necessary situational awareness of existing and potential cybersecurity threats and enables timely information sharing for proactive, preventive and protective actions by individual entities. Phase-I of NCCC has already been made operational.
The RBI, through a circular on "Cyber Security Framework in Banks", has advised banks to report all unusual cybersecurity incidents to RBI. The RBI reviews cyber security developments and threats on an ongoing basis and takes necessary measures to strengthen the cyber-resilience of banks. RBI has advised banks to take preventive and corrective measures to address cyber-threats.
The government has formulated a Cyber Crisis Management Plan for all ministries/departments of central government, state governments and their organizations, and critical sectors. Regular workshops are conducted for ministries, departments, states and union territories, and critical organisations to sensitise them about cyber security and enable them to prepare and implement the Cyber Crisis Management Plan.
The government has launched the Cyber Swachhta Kendra (Botnet Cleaning and Malware Analysis Centre). The centre is providing detection of malicious programs and free tools to remove the same for banks as well as common users.
Social Media And Fake News Threats
Let's look at Facebook, Twitter, WhatsApp and YouTube penetration in India, and globally, as of March 2018.
Facebook: 219 crore (global); 19.4 crore (India)
Twitter: 33 crore (global); 2.6 crore (India)
YouTube: 100 crore (global); 4.2 crore (India)
WhatsApp: 150 crore (global); 20 crore (India, till February 2017)
In the wake of an increase in fake news, misinformation/disinformation on Internet, particularly using the WhatsApp platform, the Ministry of Electronics and Information technology (MeitY) issued a notice to WhatsApp on July 3, 2018. In its response submitted on the same day, WhatsApp conveyed steps taken by it to address fake news propagated through its platform. In particular, it shared the strategy of "giving people the controls and information they need to stay safe" and "to work proactively to prevent misuse on WhatsApp".
On July 19, 2018, the government issued a second notice to WhatsApp conveying that it needs to come out with more effective solutions that can bring in accountability and facilitate the enforcement of the law to weed out fake news.
In the Facebook/Cambridge Analytics case, the government has handed over the probe to the CBI for possible violation of the Information Technology Act, 2000 and IPC.
The Ministry of Home Affairs (MHA) has been regularly conducting meetings with representatives of WhatsApp, Facebook and Twitter.
The MHA has issued a number of advisories which includes an advisory on untoward incidents in the name of protection of cows dated 9.8.2016, an advisory on cybercrime prevention and control dated 13.1.2018, and an advisory on incidents of lynching by mobs fuelled by rumours of lifting/kidnapping of children dated 4.7.2018.
Following the directions of the Supreme Court's order dated 17.7.2018 in WP(C) 754/2016, MHA issued a directive on 23.7.2018 to all states for implementation of directions of the apex court and has constituted a Group of Ministers and a high-level committee to make recommendations in this matter.
What Ails Social Media
While social media has aided in digital empowerment, it has also brought in challenges. Its reckless abuse has posed a serious dilemma of striking the balance between freedom of speech and expression, awareness, empowerment and the obligation to be responsible and accountable so that mobile platforms do not become vehicles to commit the crime, incite hatred, provoke terrorism, extremism, promote money laundering, and so on.
The government because of its commitment to respect freedom of speech and expression, freedom of choice and responsibility towards the right to privacy of the citizen is equally cognizant of the mandate of Article 19(2) of the Constitution of India where the freedom of speech and expression is subject to reasonable restrictions relating to sovereignty and integrity of India, security of the state, friendly relations with foreign states, public order, decency or morality or in relation to contempt of court, defamation or incitement to an offence.
Spreading Poison Via Fake News
Fake news is a type of propaganda that consists of deliberate misinformation or hoaxes spread via traditional print and broadcast news media or online social media. It can include text, visual, audio, data report etc. Fake news is written and published with the intent to mislead in order to damage an agency, entity, or person, and/or gain financially or politically, create disturbance and unrest, often using sensational, dishonest, or outright fabricated headlines to increase readership, online sharing, and Internet click revenue. The typical attributes of fake news are that it spreads fast, is doctored, incorrect, malafide, intentional, sensational/glamorous, unverified, and goes viral.
Tackling Objectionable Content
Blocking of websites/information: Section 69A of the Information Technology Act, 2000 provides for blocking of websites/webpages in specific conditions of (i) Defence of India (ii) Sovereignty and integrity of India (iii) Security of State (iv) Foreign relations with foreign states (v) Public Order (vi) or for preventing incitement to the commission of any cognizable offence relating to above.
Section 79 of the Information Technology (IT) Act, 2000, deals with provocative content on social media. It provides that intermediaries are required to follow due diligence. WhatsApp and other social media sites are intermediaries within the definition of the IT Act.
The Information Technology (Intermediary Guidelines) Rules, 2011notified under this section requires that the Intermediaries shall observe due diligence while discharging their duties and shall inform the users of computer resources not to host, display, upload, modify, publish, transmit, update or share any information that is harmful, objectionable, affect minors or is unlawful in any way.
Compliance of intermediaries in 2017
Facebook, YouTube, Twitter, Instagram and Others: No. of URLs blocked 457, 95, 321, 41 and 51, respectively.
Compliance of intermediaries in 2018 (till June 2018)
Facebook, YouTube, Twitter, Instagram and Tumblr: Number of URLs blocked 499, 57, 88, 25 and 28, respectively.