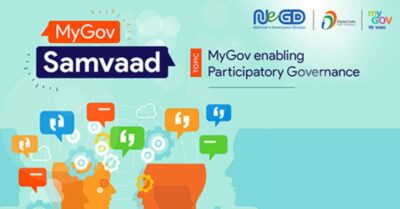 MyGov: Partnership between Citizens and Government with the help of technology
In today's data-driven environment, it can be frustrating when you do not have data at your fingertips. A business dashboard is an information tool used to track performance relevant to a business, department, or a specific process. Through the use of data graphics, dashboards simplify complex data sets to provide users with at-a-glance awareness of current performance.
When President Barack Obama took office, he had said: "The question is not whether the government is too big or too small but whether it works." Government leaders are deluged with thousands of streams of data about the performance of their agencies and programs. A Key Performance Indicator (KPI) dashboard provides us with the answers at a glance; and if this is reviewed in real-time, it is the most up-to-date data.
On taking the oath, Prime Minister Narendra Modi announced a host of welfare schemes specific to various sectors. The government's citizen engagement platform MyGov has started a government performance dashboard that shows the data of the government's achievements in the last 48 months. People can now look at various segments and the actual implementation of the government's policies and achievements, allocation and utilisation of funds. Under Right to Information (RTI), people have the right to access this information. The Central Information Commission helps to make such data accessible to all.
Under the direction of IT Minister Ravi Shankar Prasad, MyGov has taken a new leaf to promote government policies and programs in a more creative way. "The Performance Dashboard features the achievements of the government in numbers. It shows the number of beneficiaries of various schemes by the government in the last four years," the government's website says. Many corporate in India need to have such performance dashboards that are also interactive.
The dashboards bring in more transparency for the citizens to see and evaluate how well the government has performed in the last four years.
PM Modi initiated this digital platform to promote the active participation of citizens in governance and development. It is aimed at creating a common platform for Indian citizens to "crowdsource governance ideas from citizens".
The dashboards help in data transparency; access to data in an instant overview format; decision making, and accountability. Business dashboards can show you exactly where your trouble areas are and arm you with the information you need to move ahead. The Interactivity of the best dashboards provides a dynamic experience. To look at the government dashboard, check out, https://48months.mygov.in/