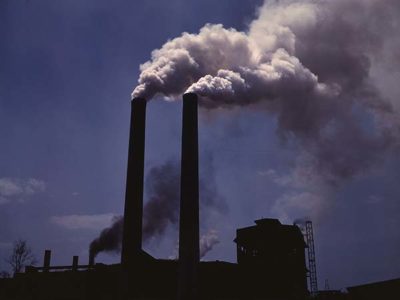 SC takes up Delhi Air Pollution Issue
As Delhi's air pollution spiked to unprecedented levels for days together, around Diwali, in yet another case of judicial activism, the Supreme Court intervened, and summoned officials from Punjab, Haryana and Uttar Pradesh.
Delhi is notorious for its reputation of turning into a gas chamber, every year around this time, as pollution levels go up to alarming levels.
A report in India Today website states: "The first week of October was relatively good comparatively, for the Capital, as air quality remained below 200 (moderate air quality). By the end of the second week, AQI crossed the 200-mark, taking air quality to the poor zone.
About a week before Diwali, AQI crossed 300 for the first time this month. On Diwali, AQI reached 340. By the next day, AQI peaked at 368."On November 6, the Supreme Court put Delhi government on notice. "If you do not solve it in seven days then you are out," a Supreme Court bench comprising Justices Arun Mishra and Deepak Gupta told the Delhi chief secretary, indiatimes reported. Due to favourable wind speed and the late monsoons, Delhi had a reasonably clean September and most of October. As the wind speed dropped and the farm fires in neighbouring Punjab, Haryana and Uttar Pradesh started, air pollution triggered in Delhi. The combination of low wind speed, farm fires and Diwali firecrackers took the PM 2.5 levels to unprecedented levels.Delhi Chief Minister appealed to the chief ministers of Punjab and Haryana to ensure that stubble burning stops. The odd-even scheme had already been announced by the Delhi Government in anticipation of the air quality crisis.
The alarming levels of PM 2.5 also triggered public protests, as people demanded immediate government action.Breathing polluted air is known to have negative effects on health, leading to asthma, cancer and other life-threatening illnesses. People in general need to be more vigilant as well, and stop garbage burning, industrial emissions from illegal units and so on, and encourage safe walking and public spaces, use of public transport as far as possible so as to avoid such emergencies in the future.