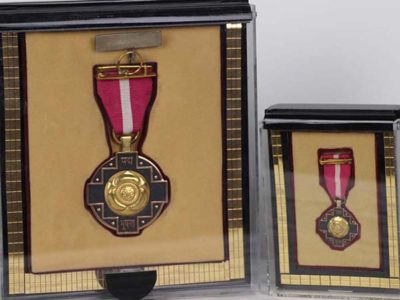 Tatsat Foundation And Gflies Honour Padma Bhushan
Dr SK Sarin with Lifetime Achievement Award
The Gfiles Governance Awards, 2019, that were presented to 15 recipients, on December 12, 2019, in New Delhi, at a gathering of distinguished guests, highlighted the importance of innovation in governance, and in a break from tradition, the Lifetime Achievement Award was presented to renowned doctor, Padma Bhushan recipient, Dr SK Sarin, Director, Institute of Liver and Biliary Sciences (ILBS), for exemplary work in medical treatment and research.
ABOUT DR SK SARIN
Dr Sarin has written for more than 600 publications, many of which are standard reference books, and has edited over 13 books on liver disease. Dr Sarin set up the ILBS under the government of Delhi. He is also Director, WHO Collaborative Centre On Chronic Liver Diseases and Viral Hepatitis at ILBS.
In his academic career spanning for nearly 30 years, he has immensely contributed internationally to the field of Liver diseases. His approach for Primary Prevention of variceal bleeding by band ligation, has become the standard of care worldwide (courtesy: https://www.ilbs.in/?page=findadoctor_detail&Itemid=49&docId=382).
Similarly, the management protocols on Gastric Varices; and the nomenclature bearing his name as "Sarin's Classification of Gastric Varices" are universally followed. Dr Sarin is the founding Chief Editor of a prestigious Journal, Hepatology International (Springer International).
His deep interest in physiology has recently resulted in the development of a unique model of endotoxemia induced portal hypertension and liver disease. He has helped describe two new disease entities, portal biliopathy, and 'Acute-on-Chronic Liver Failure".
Dr Sarin is credited, with the help of the Governments of Delhi and Sikkim, the launch of the Hepatitis B vaccination program. He undertook to generate public awareness through mass contact and awareness program related to hepatitis in the country
Dr Sarin was nominated to lead the Medical Council of India (MCI) as the Chairman of the Board of Governors, 2010-2011. He developed with other BOGs the 'Vision 2015' document for Medical Education in India. He introduced far reaching reforms in medical education and health sciences.
IMPORTANCE OF HEALTH
While receiving the Tatsat Foundation and Gfiles Governance Awards' Lifetime Achievement Award, Dr Sarin highlighted the importance of health, with emphasis on metabolism.
Explaining it simple, he said one could observe the principle of 80, that is, "keep the Blood Pressure below 80, waist less than 80 cm, sugar less than 80, walk for 80 minutes daily, take deep breaths 80 times daily and so on". A lifesaving mantra told so succintly.
Tatsat Foundation salutes the spirit of such tireless and exceptional achievers that are a shining example of social development.