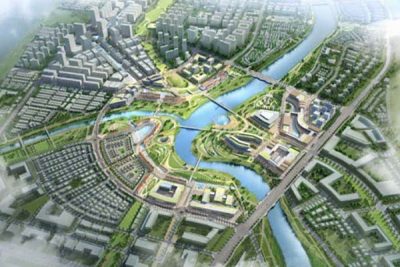 Smart Solutions to Urban Planning
The unprecedented level of urbanisation witnessed all over the globe brings opportunities and problems to governments, businesses and the society at large. The pressure on urban spaces reinforces the need for smarter, more resilient cities. Under the government's flagship Smart Cities Project, launched in June 2015, 100 cities have been identified to receive funding to implement their plans in a project-based manner. The initial deadline for the completion of these projects was set between 2019 and 2023. Unfortunately, the project has been saddled by delays, a report in Deccan Herald (https://www.deccanherald.com/specials/insight/smart-cities-mission-set-to-miss-its-deadline-883150.html) points out.
Challenges are bound to emerge in any project. When pro-active solutions are applied in time, decks are cleared for the road to success. For instance, to deal with the challenges faced in the implementation of the Smart Cities project, as a course correction, the report mentions, the government is tagging 20 top performing cities with 20 worst performing cities, and they will work together as "sister cities". It may be understood that "sister cities" is a broad-based, long-term partnership between two cities. A city may have any number of "sister cities". In the Smart Cities Mission, only two cities are being taken as "sister cities". So, top ranking Ahmedabad has been paired with Chandigarh (81 rank); Nagpur (2 rank) will help Port Blair (96 rank), and in this way, the well-performing cities will help their "sister cities" execute their projects faster. "
Fascinating ideas are being explored to make the cities under the Smart Cities Mission sustainable and have better standards of living. Some of the highlight attractions include new ways of urban transport, building design, healthcare and emergency services, waste management and renewable energy systems with Internet of Things (IoT) bundling it all in a smart digitised package. These cities have novel approaches in dealing with issues detrimental to residents' well-being, like air pollution, congestion, longer commute times and reduced safety. The Smart Cities Mission statement says: "The focus is on sustainable and inclusive development and the idea is to look at compact areas, create a replicable model which will act like a light house to other aspiring cities" (https://smartnet.niua.org/smart-cities-network).
Each of the project-cities has distinct local contextual issues and is dealing with it efficiently. Let's take a look at a few:
Varanasi, Prime Minister Narendra Modi's constituency, is among the well-performing cities under the Smart Cities Mission. The city has moved to rank 7th last month as against its previous rating of 13. (https://www.deccanherald.com/specials/insight/varanasi-is-a-top-performer-under-smart-cities-mission-but-only-50-funds-utilised-883164.html). For streamlining purposes, the projects in Varanasi are slotted under pre-defined categories like Suramya (Picturesque), Nirmal (Clean), Surakshit (Safe), Samunnat (Improved), Ekikrit (Integrated) and Sanyojit (Planned), and many have been completed on time.
Indore, after facing mounting challenge of waste management for years, now has an efficient waste disposal system/management. This innovative concept has become an integral part of Indore's civic culture. The commercial capital of Madhya Pradesh is ranked among the 20 best-performing cities under the Mission. GPS-enabled waste collection vans have been tasked with garbage collection from people's homes (https://www.deccanherald.com/national/indore-has-lessons-for-other-smart-cities-883169.html).
Madurai's Meenakshi temple is visited by over 20,000 devotees a day. To deal with the rush, a multi-level car park is to be completed by October 2020. Nearly 110 four-wheelers and 1,401 two-wheelers can be parked in the facility constructed at Rs 40.19 crore under the Smart Cities project. (https://timesofindia.indiatimes.com/city/madurai/multi-level-car-parking-to-be-ready-in-oct-min/articleshow/77986832.cms),
Such problem-solving approaches will help India take a big leap in overall development, as well as in the Smart Cities projects. Ultimately, entrepreneurs, corporations and governments' collaborative work will determine how effectively cities transform to build a better living urban world.