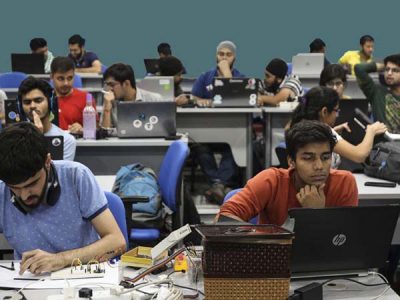 NEP changes proposed for schools
The new National Education Policy (NEP), 2020, was unveiled by the Ministry of Education on July 30. The long-due changes proposed include an overhaul of the education system, teaching and assessment systems in schools, colleges as well as teacher's professional-level training.
The sweeping changes proposed will impact school education in a major way, with the 10+2 system to be divided into 5+3+3+4 format.
The first five years of school will comprise the foundation stage including three years of pre-primary school as well as classes 1 and 2. The next three years will be divided into a preparatory stage from classes 3 to 5 and following that, three years of middle stage (classes 6 to 8), and four years of secondary stage (classes 9 to 12).
Students will have the option to tailor education as per their needs and abilities. Co-curriculum and vocational subjects like sports, arts, commerce, science will be treated at the same level (https://indianexpress.com/article/education/nep-2020-key-takeaways-from-national-education-policy-what-it-means-to-you-6530748/).
To encourage scientific temper and to equip students with 21st century skills, students will be allowed to take up coding from class 6 onward, and skills like that of analysis, critical thinking and conceptual clarity will be taught in school.
To boost inclusivity and for better understanding of subjects, the NEP makes the mother tongue/regional language compulsory medium of instruction up to at least class five.
In another major change, the report cards of students will be reviewed by peers and teachers. Artificial Intelligence-based software could be developed and used by students to help track performance through their school years based on learning data and interactive questionnaires for parents, students, and teachers. All students will take school examinations in grades 3, 5, and 8 which will be conducted by the appropriate authority. Students can look forward to a 360-degree holistic report card, which will not only inform about the marks obtained by them in various subjects, but also their skills and other important points. The new policy was long overdue, as these changes have been proposed to the education policy of 1986, updated in 1992.
Prime Minister Narendra Modi said that the NEP is a much-awaited reform in the education sector which will transform millions of lives in the times to come.