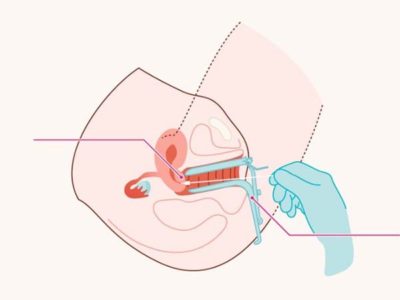 Cervical Cancer: More ways to prevent it
There are studies that show that 70 percent of the health problems that require hospitalisation are preventable through basic hygiene, health education and awareness. Women folk, particularly in rural communities, are vulnerable as lack of awareness, poor hygiene and social taboos impact their overall health and well-being.
According to a report in Deccan Herald on October 22: "Cervical cancer is the second most deadly cancer for women, just after breast cancer. It is estimated that India shares the burden of around one-fourth of the world cancer patients….over 96,000 women are diagnosed with cervical cancer every year, and over 60,000 die from the disease…This can be understood from the fact that only 22 percent of women in the country in the age-group of 15 to 49 years, when the risk of contracting the disease is the highest, have undergone a cervix xamination at least once. It therefore becomes highly important that women have better awareness about the disease and recognise the signs early."
Some overview of what is cervical cancer, and what causes it, is needed. The cervix is the tip of the uterus, located at the back of the vagina. Because of the location, cervical tissue is exposed to sexually transmitted micro-organisms, with one such organism in particular–the human papilloma virus–responsible for many cases of cervical cancer. The virus can lead to chronic infections that, in turn, cause cervical cells to mutate into cancer cells.
Earlier, the main way to prevent cervical cancer was to conduct pap smears. A clinician would collect scrapings from the cervix, and a pathologist would examine it under a microscope to see if any of the cells were beginning to transform into cancer. Caught early, these pre-cancerous cells could be destroyed before doing any damage.
Today, there are more options, which is great news for women hoping to
avoid cervical cancer. HPV vaccines prevent viral infections from taking root, and greatly reduce the risk of cervical cancer. In addition, women can now be tested for HPV, specifically for the strains of HPV known to increase the risk of cervical cancer.
To prevent this life-threatening disease, women must be tested for:
Pap smears every three years, for 25 to 29 age-groups
Followed by HPV testing every five years until 65 years, and/or pap smear tests every five years.
DB News recently reported the efforts of Sahbhagita International Foundation, along with National Fertiliser Ltd, which held a cervical cancer screening camp in Khoda Colony of Ghaziabad. Around 2,000 women availed the benefit of free screening of cervical cancer.
Prof YK Gupta, former AIIMS dean, involved with the program, said: "Cervical cancer is very common and dangerous. The pap smear test is an essential screening tool that helps to detect cervical cancer. Early detection is an important preventive measure."
The Sahbhagita International Foundation plans door-to-door awareness
campaigns for women and to offer free cervical tests.
The pap smear test costs close to Rs 700-Rs 800 at many places, and the
Foundation aims to benefit women from marginalised communities who might not otherwise have access to timely care.
Dr Veena Gupta, retired senior Prof from Safdarjung Hospital, New Delhi,
told DB News: "The cervical cancer screening camp is a very innovative method to start screening of this cancer among rural women. They are the backbone of family, and many might not have the time or the awareness to undergo timely detection tests."