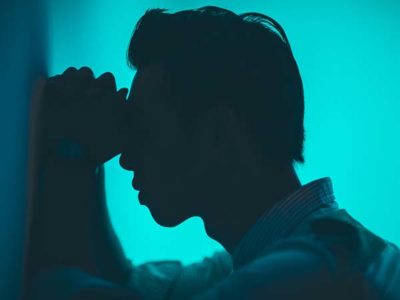 Coping with anxiety and stress
Dealing with the neocoronavirus (COVID-19) outbreak is likely to become stressful for most people. Fear and anxiety about the invisible predator, and the inability to predict how long it will last, can be overwhelming, and trigger strong emotions in adults and children. The US-based Centers for Disease Control and Prevention (CDC) points out that stress during an infectious outbreak may include the following symptoms:
Fear and worry about your own health and the health of your loved ones.
Changes in sleep or eating patterns.
Difficulty sleeping or concentrating.
Worsening of chronic health problems.
Worsening of mental health conditions.
Increased use of alcohol/tobacco/drugs.
It is important not to let stress overtake our emotional wellbeing, and to help ourselves and our community. The World Health Organisation (WHO) lists out some considerations for the general population. These are:
Be empathetic to all those who are affected, in and from any country. People who are affected by COVID-19 have not done anything wrong, and they deserve our support, compassion and kindness.
Do not refer to people with the disease as "COVID-19 cases", "victims" "COVID-19 families" or "the diseased". They are "people who have COVID-19", "people who are being treated for COVID-19", or "people who are recovering from COVID-19", and after recovering from COVID-19 their life will go on with their jobs, families and loved ones. It is important to separate a person from having an identity defined by COVID-19, in order to reduce stigma.
Minimize watching, reading or listening to news about COVID-19 that causes you to feel anxious or distressed; seek information only from trusted sources and mainly so that you can take practical steps to prepare your plans and protect yourself and loved ones. Seek information updates at specific times during the day, once or twice. The sudden and near-constant stream of news reports about an outbreak can cause anyone to feel worried. Get the facts; not rumours and misinformation. Gather information at regular intervals from the WHO website and local health authority platforms in order to help you distinguish facts from rumours. Facts can help to minimize fears.
Protect yourself and be supportive to others. Assisting others in their time of need can benefit both the person receiving support and the helper. For example, check by telephone on neighbours or people in your community who may need some extra assistance. Working together as one community can help to create solidarity in addressing COVID-19 together.
Find opportunities to amplify positive and hopeful stories and positive images of local people who have experienced COVID-19. For example, stories of people who have recovered or who have supported a loved one and are willing to share their experience.
Honour "caregivers" and healthcare workers supporting people affected with COVID-19 in your community. Acknowledge the role they play in saving lives and keeping your loved ones safe.
By being aware of the stress signals and following the above WHO guidelines, we may ensure that these challenging times do not take a toll on our mental health and overall wellness.