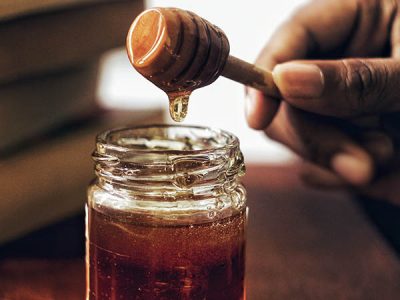 The Sweet Sting: Most Honey Brands Fail Adulteration Test
In ancient Ayurveda, honey is used for various beneficial purposes, boosting overall health and immunity. In the wake of Covid, the Ministry of AYUSH suggested various preventive measures including mixing of clove powder with natural honey to clear throat irritation. Natural honey has a lower glycemic index than sugar and therefore does not spike blood sugar levels the way sugar does. Swapping honey for sugar therefore is an effective way to keep blood sugar levels healthy.
Most people buy honey that's available over the counter. However, as per a recent investigation by the Centre for Science and Environment (CSE), many honey brands available in the market have failed to pass the adulteration test. Honey samples from commonly available brands like Dabur, Patanjali, Baidyanath, Zandu, Hitkari and Apis Himalaya, all failed the internationally accepted Nuclear Magnetic Resonance Spectroscopy or NMR test, CSE said in its report. Only 3 out of the 13 brands, that is, Saffola, Markfed Sohna and Nature's Nectar (one out of two samples) passed all the tests, it added. Investigations by CSE with laboratory studies in India and Germany revealed that 77 percent of samples were adulterated with sugar syrup.
The CSE report comes at a time when sales of honey have gone up with people trying immunity-boosting home remedies to keep Covid-19 woes at bay. "This is a food fraud more nefarious and more sophisticated than what we found in our 2003 and 2006 investigations into soft drinks; more damaging to our health than perhaps anything that we have found till now – keeping in mind the fact that we are still fighting against a killer Covid-19 pandemic with our backs to the wall. This overuse of sugar in our diet will make it worse," pointed out CSE director general Sunita Narain (https://www.livemint.com/science/news/honey-brands-fail-sugar-syrup-test-11606959725727.html).
Consumption of sugar leads to various illnesses, and is especially harmful for diabetics. India has a huge population of diabetics, which is approximately 11.8 percent of the total population, according to the National Diabetes and Diabetic Retinopathy (https://www.livemint.com/science/health/government-survey-found-11-8-prevalence-of-diabetes-in-india-11570702665713.html). The latest CSE findings are a revelation and one needs to make sure that the honey bought is pure and beneficial.